Boosted Rooster
Boost your way through 14 challenging and diverse levels!
Boosting causes you to shrink, so remember to eat your food, but don't get too big!
Press SPACE to boost. Press the LEFT/RIGHT ARROW keys to rotate.
Install instructions
1: Download Boosted Rooster
2: Unzip the zip file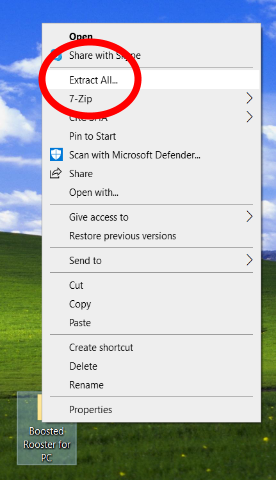 3: Go to the extracted folder and launch Boosted Rooster

4: Enjoy the game!

Download
Download
Boosted Rooster for PC.zip
30 MB
Also available on